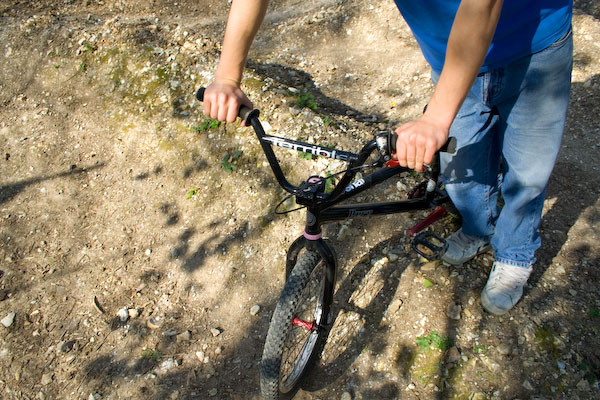 yeah trails. yeah dust.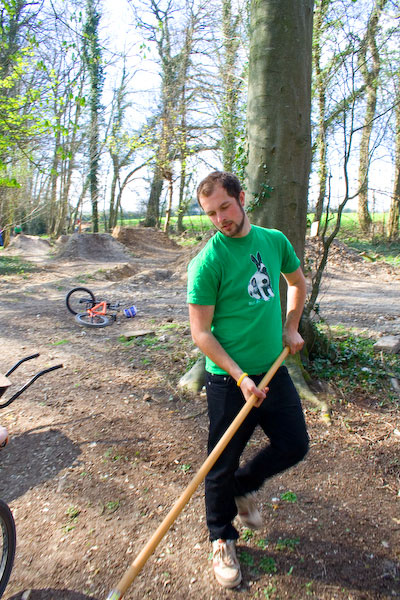 evans needs to go see a different clinic. the shrink says: cheer up.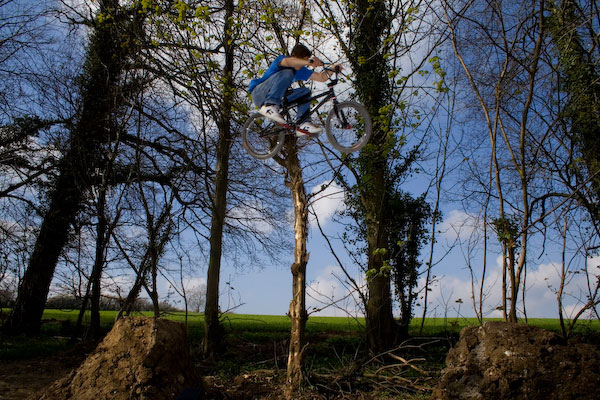 i don't like this photograph.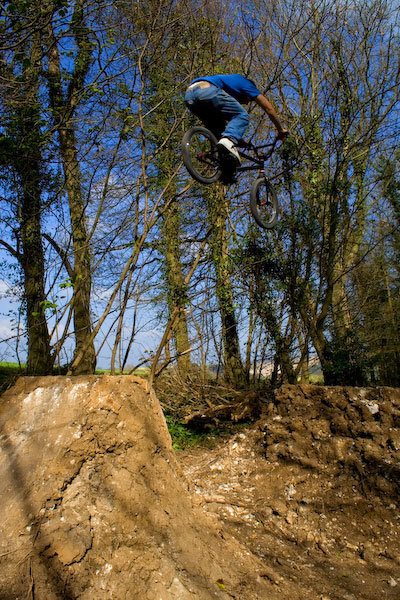 this is a bit better. what do the colours look like to you. racked out saturation, or boring and dull, or about right. why is mac/win/web rgb all different. arrrrrggg.
this is an ok photo. a rad tyre grab. wow it's a trick on our trails. we never do tricks. big jump to. scarey stuff. therefor: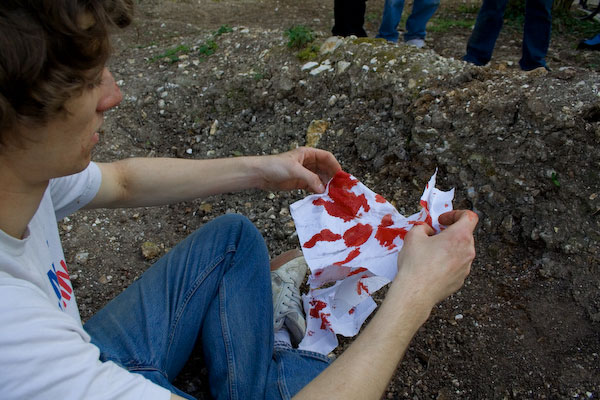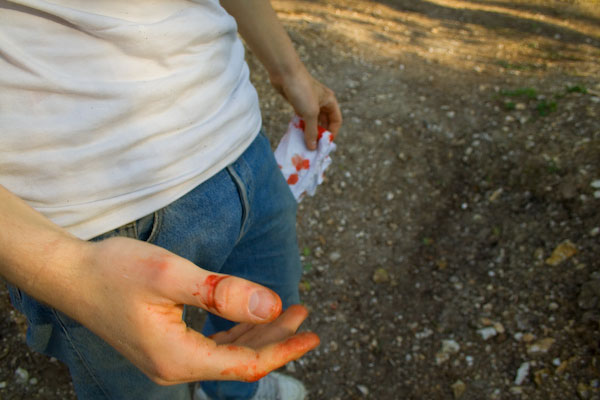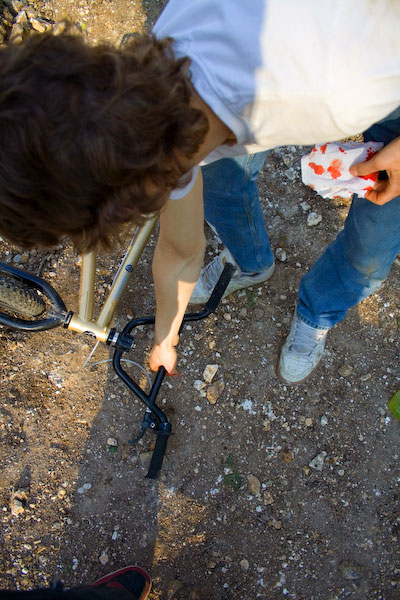 max hurt himself after listening to the photographer asking for more shots. probably all my fault. nothing to do with having to bail the next jump as it doesn't exist. i wish it would fucking rain. i rode for a short while today and it was horrible. respect to those getting through the lines. bumps and loose. rain rain rain. please.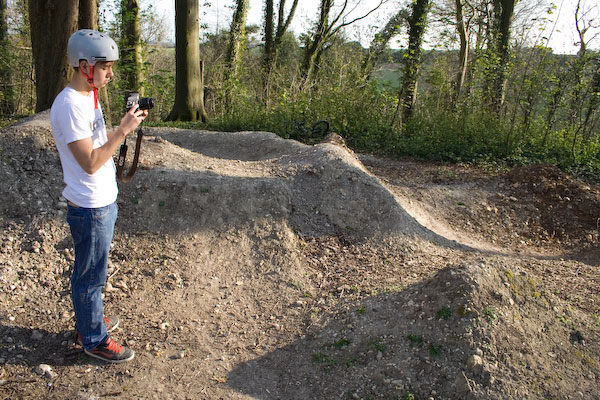 also so much stuff to get finished and fixed. im irritated by how much we havn't done. jeeze look at the lip in the bottom right. thats surposed to be a running lip! fuck that. needs rain so bad.
are bmx photographers ever as good as the other people? they can be pretty good. but does fiddling with cameras fuck your flow up. dunno.