so as you might kno I've lived in Mexico City for a few years and thus there isn't much organic bmx trails content ever. But I'm making an effort to get back into BMX (in preparation for my 30s) so have been exploring here a bit. Yesterday I went to some new skatepark in a nice park. Good for skaters not great for BMXers. But a local told me about some dirt jumps nearby. I went in search of them 'they are in between 2 bridges' and found them. This is the report: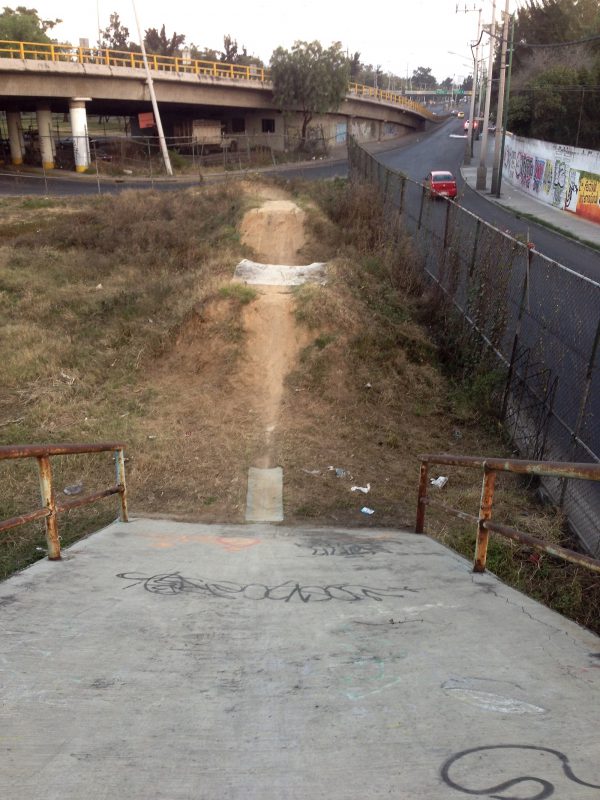 Like an idiot I forgot to take a photo of the wider scene. This is from the top of a pretty tall concrete ramp. It must be about 12ft high or so. Underneath this ramp is a small room that a homeless woman was living in. The bottom of the ramp had basically no transition just from the angle to flat. That didn't help matters.
Someone must have built this jumps a fair few years ago, maybe even with machines but I'm not sure. I couldn't work out what the concrete ramp was for so maybe built for this for an event or something. The first jump was half ok in design but a bit worse for wear. The rainy season here cannot be good for dirt jumps. This was the lip: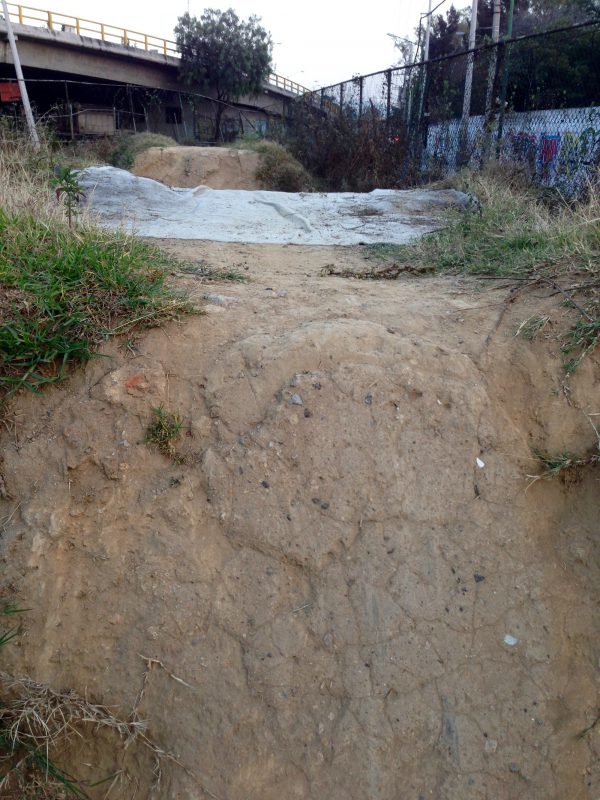 It was hard as rock but very bumpy and cracked. Transition ok though. If I had had tools and water it would have been a fixup. Without this lip and landing was sketchy enough. The next lip was a brick wall. That went into a very loose berm and into a small sketchy right way hip and out. On my third run I almost ran over this: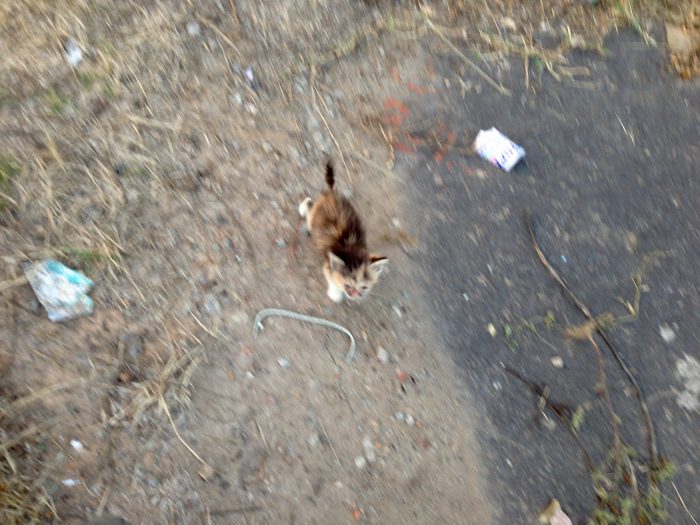 One of the homeless lady's 2 very very small kittens, just a few weeks old.
We left after that, but expect more adventures. I might even document the skateparks… A new one is opening a few miles from my house in a few weeks. But my main adventure will be to find the pumptrack and trails next to a skatepark in a place called The Peace almost outside the city but on the metro system.